Field Location and Directions




Field Location
All of our games are held at "Veterans Memorial Athletic Complex", located at 371 Forest Street, Waltham, MA. The field that we use is named "Julia 'Judy' Middlebrook Field", located at the far end of the park lot. (The field is at a lower level than the parking lot, so it will appear hidden.) Refer to the satellite image below for exact location of the field.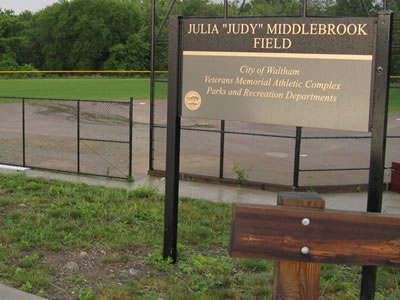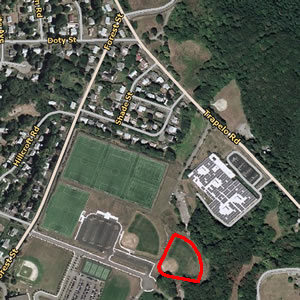 Directions
Directions from Verdasys HQ in Waltham are as follows:


LEFT out of Hobbs Brook parking lot.


RIGHT at 2nd light onto Trapelo Road.


RIGHT onto Forest Street.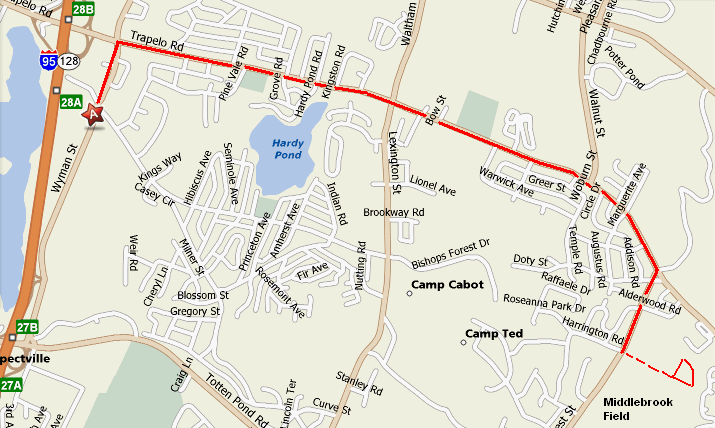 Alternative Route / Shortcut
Following the upgrade to the Trapelo Road and Smith Street intersection, the traffic entering to Trapelo Road has improved. However, it can still be nasty at times. Below is an alternative route to the field that avoids most of the traffic on Trapelo Road. I personally use this route when going to the field.


LEFT out of Hobbs Brook parking lot.


RIGHT at 1st light onto Lincoln St.


BEAR LEFT at fork onto Lake Street. (The fork is right before Pizzi Farm)


LEFT at light onto Lexington St. (There will be a CVS and a Staples on the left.)


RIGHT at 4th light onto Trapelo Road. (There will be a Mobile station at this intersection.)

The rest of the route is the same.